5 BEHAVIORS THAT SCREAM BEAUTY FIEND.
Posted by ELSA ARAUZ
 As someone who loves beauty, you are well aware of the products, methods, and personalities. Your research skills are on 100 and people reach out to you for beauty tips and (omg!) solutions. I am one of these phenomena, and it's a great group to be a part of. Here's how you know you're a beauty fiend, my friend:
 1. You are the one person your coworkers come to for beauty advice.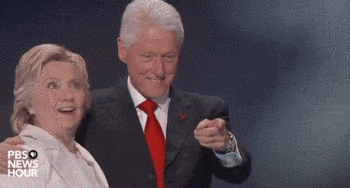 You could be walking around your office, minding your own business and a co-worker will cross your path and comment on how fleeky your eyebrows look.  And despite the fact that you're rushing through your current work related task or late to a team meeting, you always find the time to give them a 1-2-3 list of instruction so that they too and build those eyebrows into enviable arches.  This could easily become your life's mission.
2.  You live for vivid colors
 You could be walking down the street and you'll notice a nice shade of green that you think would look nice on you if the eyeshadow color existed. You tend to love all kinds of design (graphic, interior, fashion) because the juxtaposition of color amazes you. Plus, you love the fact that inspiration from every facet of life can translate to makeup.
3.  Once you find a product you're interested in, you're a hound in searching for good objective reviews.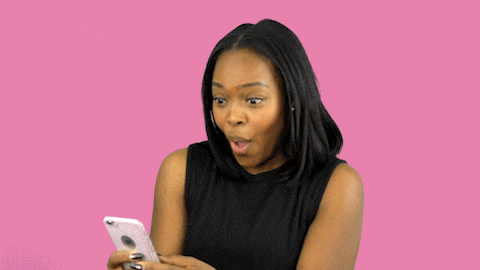 You can spend 5 mins or 5 hours researching the latest Jaclyn Hill palette, or Kylie Cosmetics lip products by getting first-hand previews from your favorite YouTubers to see how it would look on you.
4.  You have at least 1 Pinterest board entitled "Makeup Looks" 
You know I'm right on the money with this one; there is nothing to be ashamed of. Pinterest is another good way you get inspired to try a funky new eye look or great picture tutorials for a step-by-step breakdown of that ombre lip you're dying to try!
5.  And if you're a black girl (or someone of color with dark skin) you're following a Jackie Aina or BeautyJJ on YouTube.
 I mean, it finding beauty products for dark skin is such a hit or miss process that you need to subscribe to the best black beauty authorities on the internet.  You need to know which brands to embrace and which ones to run away from because 'chile, what's labeled "deep" for them, is a "medium/light" for you.
Other than these five beauty fiend behaviors, what else would you add? I'm interested in knowing what makes you obsessed with beauty and why. Comment below!
Sale 70% Off
Title for image